The Library History Buff
Promoting the appreciation, enjoyment, and preservation of library history
---
ALA War Library Service and the Merchant Marine
During World War I the American Library Association (ALA) furnished collections of books to seamen on merchant ships and provided free libraries for seamen at major ports. One of the legacies of that service was the creation of the American Merchant Marine Library Association in 1921. ALA produced a series of eight postcards, including the seven below, to promote its library service to the Merchant Marine.
See also:
Postcards of ALA Library War Service camp libraries
Postcards of ALA Library War Service to military hospitals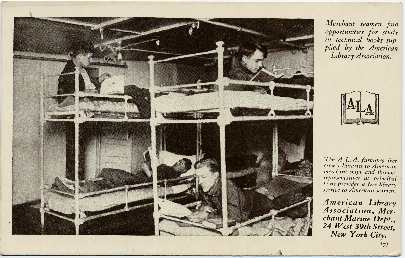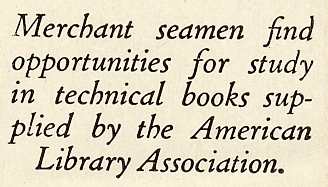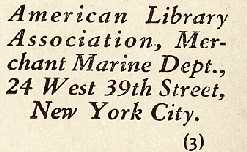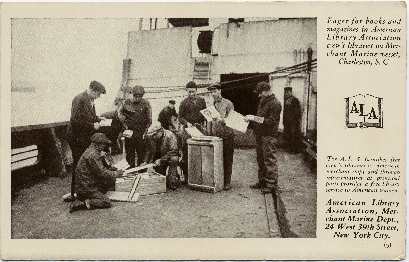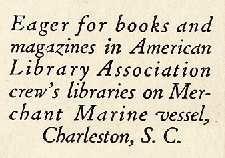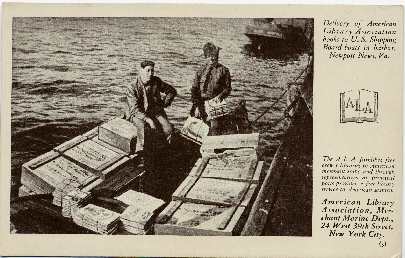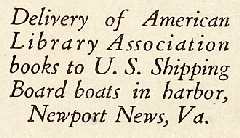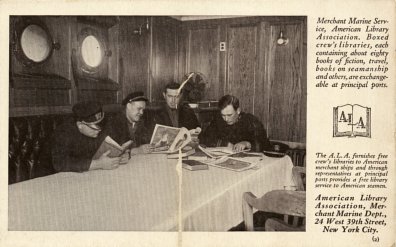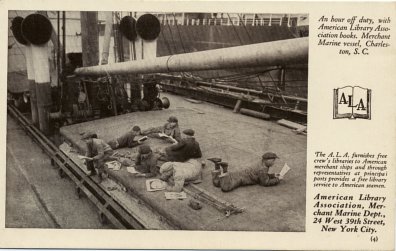 "An hour off duty, with American Library Association books, Merchant Marine vessel, Charleston, SC.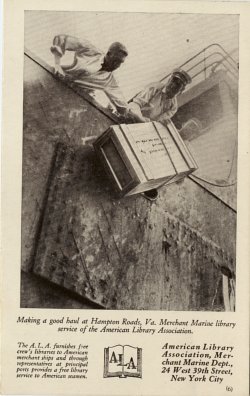 "Making a good haul at Hampton Roads, Va. Merchant Marine library service of the American Library Association."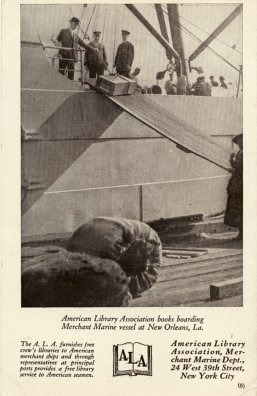 "American Library Association books boarding Merchant Marine vessel at New Orleans, La."
This site created and maintained by Larry T. Nix
Send comments or questions to nix@libraryhistorybuff.org
Last updated: 2-8-14 © 2005-2014 Larry T. Nix
Also check out the Library History Buff Blog.