The Library History Buff
Promoting the appreciation, enjoyment, and preservation of library history
---
ALA War Library Service to Hospitals
During World War I the American Library Association (ALA), through it's War Library Service, provided books and magazines to soldiers and sailors in military hospitals. ALA produced a number of postcards to advertise its library service.
See also:
Postcards of ALA Library War Service camp libraries
Postcards of ALA Library War Service to the merchant marine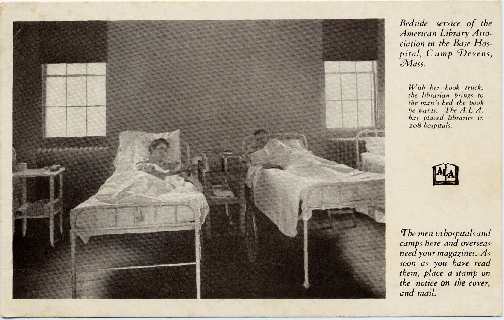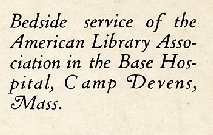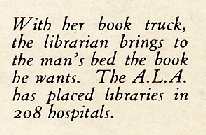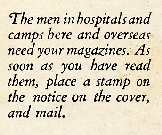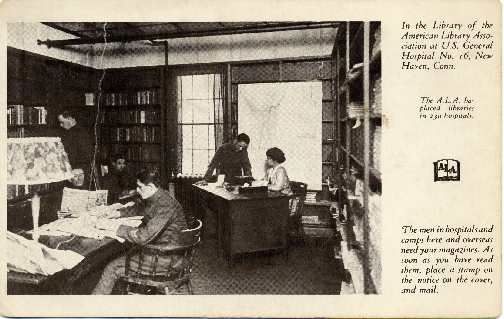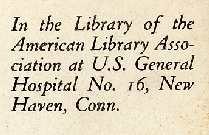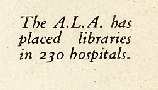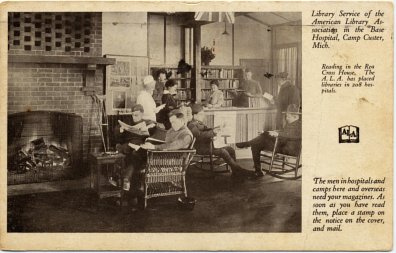 Base Hospital, Camp Custer, Michigan, Reading in the Red Cross House.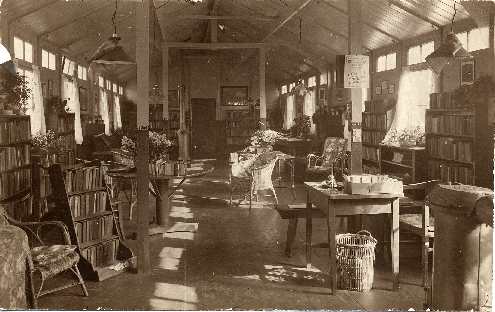 A real photo postcard of a War Library Service hospital library in Coblenz, Germany.
This site created and maintained by Larry T. Nix
Send comments or questions to nix@libraryhistorybuff.org
Last updated: 12-8-09 © 2005-2009 Larry T. Nix
Also check out the Library History Buff Blog.